Over 30 million users use the video platform every day. We'll help you grab a slice of that billion-user-population
Master the world's second-largest search engine.
That's right, the second-largest search engine isn't Yahoo or Bing or even Facebook—it's Youtube.
The MV3 team optimizes your entire channel—from playlists and descriptions to metadata and the actual videos themselves—for top search discoverability. Properly-optimized content sends search engines the proper signals to locate and index your video content.
Is your material sending the right indicators? Search bots don't watch videos; they rely on your accompanying data to properly index the content.
We'll teach you how to master YouTube SEO to reap the benefits of both high search engine page ranking and effective video marketing, drive content performance and dramatically improve awareness at the top of your funnels.
Organic traffic, faster growth, maximum discoverability.
YouTube's forte in the search world offers a heavy advantage to properly-optimized content: instant visibility. With the proper
keywords
, optimized visuals and organized indexing data, we'll help bump up your video ranking in a matter of days.
How do we do it?
ENHANCED CONTENT

Attract more users with videos that educate, inspire, entertain and enthrall.

EXPERT KEYWORD RESEARCH

Find the prime keywords that place your channel ahead of the pack.

Our advanced tactics raise your rankings, drive views and add value to your brand.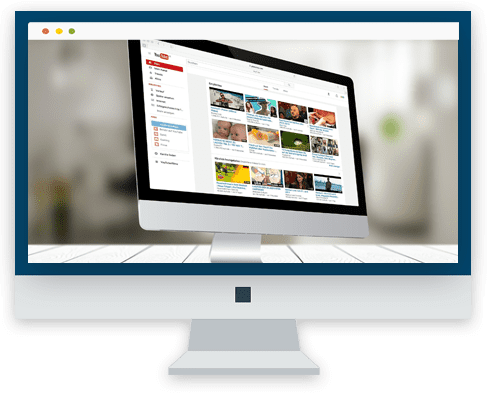 Our best-in-class Youtube SEO scores points with on-page optimization.
When your video is properly categorized, it shows up in more relevant searches, which means—you guessed it—more relevant traffic. We'll make your videos easier to find with the right tags, formats and descriptions: things that tell YouTube's crawlers what your video is about.Not sure what's holding back your views? Our detail-oriented team will explore your channel infrastructure and deliver boosted audiences in no time.
When you partner with MV3, you partner with an expert SEO team. We know every platform, not just YouTube, and we'll help you employ the industry tricks that put your videos in front of more viewers.
SEO gets more eyeballs to your screen.
Want your brand to be the hottest thing online? You won't get there by accident. Even the best content sometimes fades into irrelevance if it's not visible.We'll give your channel the easy discoverability that drives sustainable growth and make sure your viral video have the staying power to compete.
Our analytical approach means that we consult, audit, and execute our comprehensive Youtube SEO strategies—but we also stay around to guide you into the future of your channel and make sure your content performs at your standards. And SEO Is just the beginning—once we have that viewer data, we can build a stronger all-around marketing strategy for your company.
So, what can MV3 do for your company?
Great ideas have the power to change the world. Imagine what ours can do for your business.